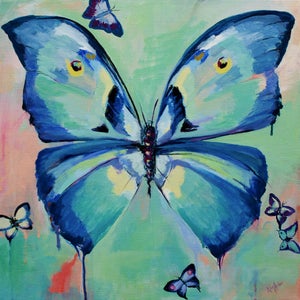 Our awesome partners at
DebRA
sent us this lovely Butterfly print to include in the auction.
From DebRA's website:
DebRA of America is excited to reveal our first ever "DebRA Artists Corner" original piece of artwork titled "Butterflies," painted exclusively for DebRA of America by New York City based artist, Niki Arden.
We have 50 limited edition prints of "Butterflies" - each piece is numbered and signed by Niki. The perfect holiday gift for your loved ones. Printed image runs 6x6 inches on 8x10" cotton rag paper.
This beautiful print is valued at $30.
Bidding will start at $10.