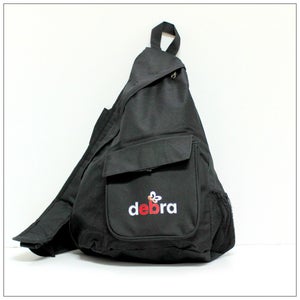 Our partners at DebRA have sent us this great sport bag stuffed with hat, "I Support DebRA" bracelet, pen, and peppermint lemon lip balm. The bag is a cross-shoulder sling bag with a cell phone holder, large front pocket with Velcro closure, and an outside mesh pocket (20"H x 14"W x8"D). The hat is white with the DebRA logo embroidered on the front and "jetBlue" embroidered just above the velcro closure.
The set is valued at $35.
Bidding will start at $12.