Every year, we have done a giveaway to celebrate the upcoming auction and this year will be no different! On February 15th, we'll kick off the giveaway right here on this page. The grand prize winner will receive a $20 gift card to Target. Two winners will receive "Jogging for Jonah" t-shirts, and we also have a beautiful knit scarf and a pair of dangle earrings (from Laurel Creek Designs) for two other winners. We've even got a free registration for the Jogging for Jonah 5K!
To enter, you will use the rafflecopter widget below. (It's super easy, but if you have any problems or questions about it, feel free to email me at jonahsebauction@gmail.com.) It will go live on February 15 and run through midnight (EST) February 21. You can earn entries EVERY DAY by posting to Facebook, so be sure to come back and do that!
IMPORTANT!! The winners will be posted here on the blog on February 22nd at 7:30pm. After that, winners will have 48 hours to contact me to claim their prizes. After 48 hours, I will pick a new winner.
But wait! The winners are not the only thing getting revealed on the 22nd! Just before we announce the winners, the website is going to explode with new posts. All of our items will go up for preview at 7pm that night! :) You can't bid on anything until the 28th, but you have almost a whole week to peruse our inventory and come up with your shopping strategy. I can't wait for you guys to see what we've got this year. Our awesome donors have been at it again and we have some amazing items to choose from!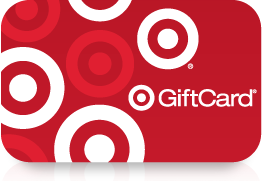 a Rafflecopter giveaway